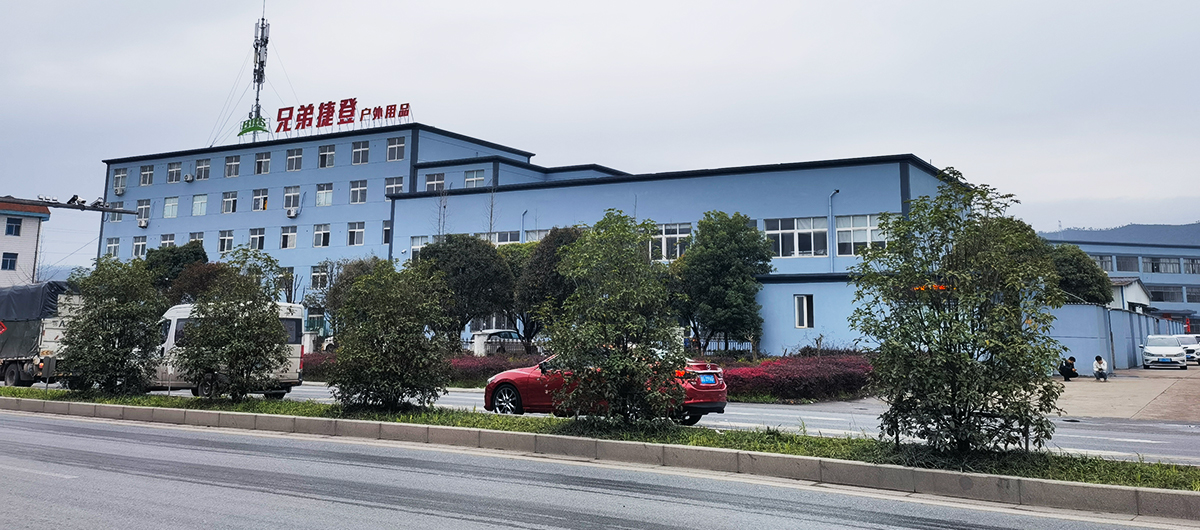 China Brother Holding Group(CBHG), established in 1992, is a conglomerate of five companies, and has a total asset of multi-billion yuan and annual sales of over 1.5 billion yuan.
Business investment since 1999 outdoor recreational areas, a thousand million investment and the "Wal-Mart", "Metro" to establish relations of cooperation, to achieve annual output value of several thousand million dollars of exports. In 2005 the company again additional investment capital of 10 million outdoor camping supplies in the area, to develop the domestic outdoor market, and register for the English "BRS"; Chinese "brothers Deng Jie" brand, focusing on outdoor equipment design, development, production and sales, covering four core product categories: outdoor stoves, camping package, driving equipment, climbing equipment and other types of extension products.
The BRS trademark comes from the English word "Brothers," which represents the brand's motto of "Brotherhood and Teamwork".
With strong capital and technological advantages, BRS quickly won the recognition of its consumers both domestically and abroad. The company has a sales network of more than 1,000 domestic dealers and has extended sales abroad in more than 50 countries.
In order to meet the rapid growth of this market, Jiedeng Outdoor Products Co., Ltd., a company of the CBHG, was founded in 2012. The company owns the independent intellectual property rights for all its products and claimed more than 60 patents in 2012. The company has the industry's leading technical capabilities, production capacity, and testing equipment. It has a number of key technologies and is one of the largest manufacturers of outdoor camping equipment in China. Additionally, five of its products are part of the designated equipment for the Chinese military. The company is always striving to better serve people by providing the best in outdoor camping equipment while leading in technology trends and innovation.
"Changing scenery, always home" is what BRS pursues for its outdoor products. We hope that our quality outdoor products and services will bring people a positive, healthy, and improved way of life.